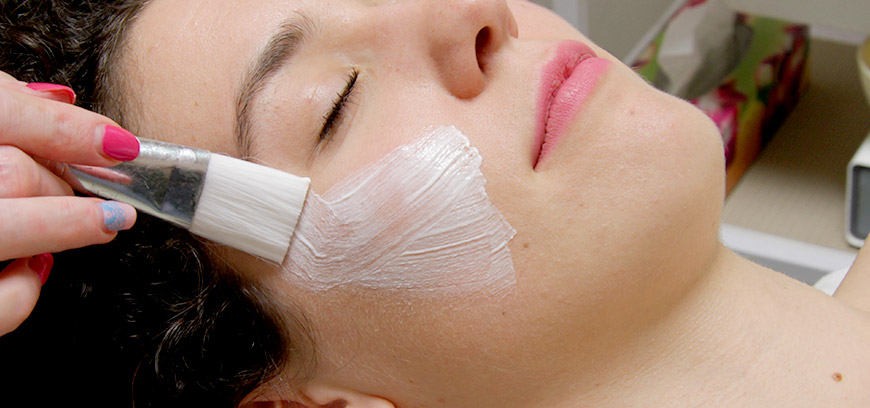 Each of our facials is designed to meet your specific skin care needs.
Let our aestheticians guide you through the journey of skin wellness at the spa and recommendation to prolong the results of your facial at home.
Let us customize your treatment with a series of 3 facials. Must be pre-booked and pre-paid.
Comfort Soothing Treatment. A halo of softness for skin that is sensitive or subject to redness.
This treatment repairs the skin from damage caused by urban pollution; dehydration, signs of fatigue, dark spots and dull complexion.  Luminosity is restored to the complexion and the skin is cleansed and purified.
The masculine version of the moisturizing, wrinkle-correcting, soothing and blemish-solution treatment.
Plumping Moisturizing Treatment. Highly effective and moisturizing products, with delicious textures and scents.
Wrinkle Correction Treatment. Three key steps in a very high-performance treatment to resurface the skin, fill wrinkles and restructure the face.
Face- Lips- Décolleté. Beyond the frontiers of traditional skin care, this exceptional treatment guarantees excellent and rapid results.
Blemish Solution Treatment. A deep-cleansing program with proven effectiveness against blemishes.
Brightening Radiance Treatment. An immediate burst of radiance for the complexion, glowing with beauty.
Exfoliating Facial Treatments 
These treatments help reduce fine lines, age spots, hyperpigmentation, sun damage, scars and enlarged pores.
Microdermabrasion Face & Neck
Microdermabrasion Face & Neck
Discount
Microdermabrasion Face, Neck & Decollette
Microdermabrasion Face, Neck & Decollette
Discount