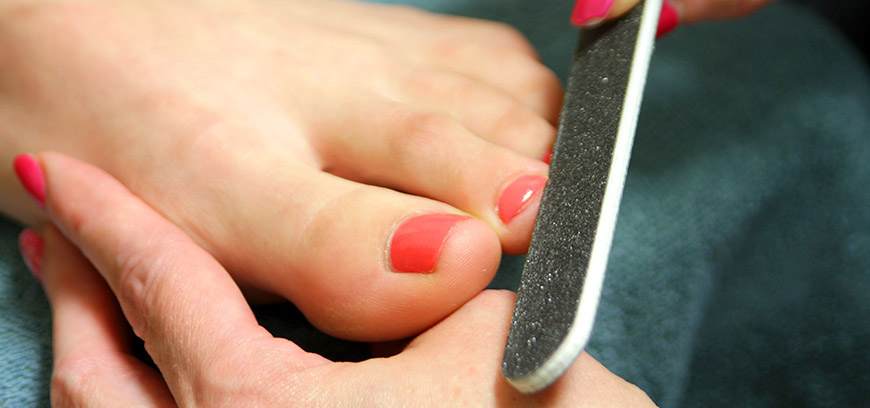 Pedicure came from the Latin word pedis meaning feet and cura meaning cure.
This is what we do for you. Our pedicures care for your feet, let us do for you what you cannot.
Whether you choose our very effective therapeutic pedicure or you want to indulge in a "spa" pedicure, you will not be disappointed.
An aromatic foot soak begins your experience, followed by foot exfoliation, nail shaping, cuticle repair, callous removal, foot massage and polish application.
60 and over; without polish.
All the pampering of our Therapeutic Pedicure, with the added benefits of a moisturizing mask and hot towels for ultimate hydration and relaxation.